EDIT MAIN
Hutchinson Community College
---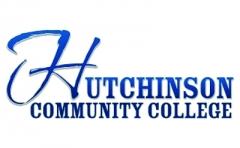 Kingman High School utilizes Hutchinson Community College for their College Algebra, Trigonometry and Calculus classes. These courses require high school students to enroll through Hutchinson Community College along with enrolling at Kingman High School.
Hutchinson Community College has entrance requirements for all classes they give credit to. The requirements are different depending on which course it is. Please check with the high school counselor on what are the requirements for the course your student wants to take.
Hutchinson Community College also has many online courses that high school students may choose to take for dual credit. Courses available can be researched at the Hutchinson Community College website: http://www.hutchcc.edu/academics/course-search
High school students taking classes through Hutchinson Community College will receive a reduced rate of tuition. Other fees may apply depending on the course and its delivery.
Please read the following document. One of the first things students must have in order to get to Hutchinson Community College's application is their social security number.
Students must create their account and fill out an application on the Hutchinson Community Colleges website: http://www.hutchcc.edu/future-students/high-school
Students must pass all entrance requirements for the courses they want to take.
Students must communicate with the high school counselor what classes they intend to take.
The high school counselor will communicate to Hutchinson Community College Executive Director of Outreach which students are taking college classes and which class(es) they are taking.
Hutchinson Community College will enroll the student once their account is created.
Students must then log back into their Dragon Zone and declare intent to take the course. This locks in the course and obligates students financially.
Payment must be made to Hutchinson Community College through the Dragon Zone account. If payment is not made or partial payment is not made by the 3rd day of class, Hutchinson Community College will begin the process of withdrawing the student. Students are required to communicate this with the high school counselor in order to make high school schedule changes.
Students must get their final grades to the high school counselor at the end of the course.
Parents: Hutchinson Community College has a Guardian Access account. You may gain access through your own log in to your student's information.
Scroll down the page to the Guardian Access Dragon Zone. Click on the small "fine out more" arrow.
Then click on "Account Help?"
Then scroll down to Guardian Help and follow the directions. Once you fill out your part, your student will need to log into their Dragon Zone and give you permission to see the account. Students do have the ability to only give you access to certain areas of their accounts. Make sure you are discussing with your students what all you want them to give you access to.
Hutchinson Community College also has a Step Ahead program that they want you to know about. You can learn more here: https://www.hutchcc.edu/admissions/step-ahead