EDIT MAIN
Graduation Requirements
---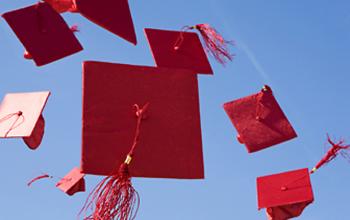 Academic Requirements
CLASSIFICATION OF STUDENTS
All students coming into Norwich High school upon completion of eighth grade are classified as Freshmen. Students must earn 6.0 credits to be classified as a Sophomore; 12 .0credits to be classified as a Junior; 16.0 credits to be classified as a Senior. This ensures students will remain on schedule to graduate with his or her class; however, a Senior with 16.0 credits would have to complete 1.0 credit virtually to be able to graduate with his or her class.
NORWICH HIGH SCHOOL GRADUATION REQUIREMENTS
A total of 24.0 credits are required for graduation.
Language Arts -- 4.0 credits are required. English I, English II, English III, English IV, and Composition I/English Literature count toward graduation requirements.
Social Studies – 3.0 credits are required. World History, American History, and American Government are required.
Mathematics --3.0 credits are required.
Science --3.0 credits are required.
Physical Education/Health -- 1.0 credit physical education and health is required. Freshmen students will have an option to complete health in the summer and enroll in strength & conditioning during the school year OR be enrolled in physical education/health.
Computer Technology/Business -- 1.0 credit is required. Freshmen will be enrolled in Business Economics and Career & Life Planning to meet this requirement.
Fine Arts -- 1.0 credit is required. Band, choir or art is considered fine art.
Electives--The remainder of the credits (8.0) will come from electives. Students may not take more than two semesters of teacher and/or office aide classes. A 3.0 GPA is required to be a teacher or office aide during a student's senior year.
KANSAS BOARD OF REGENTS QUALIFIED ADMISSIONS REQUIREMENTS:
The requirements to enter a state university right out of high school has been established by the Kansas Board of Regents. These university institutions are Emporia State University, Fort Hays State University, Kansas State University, Pittsburg State University, the University of Kansas and Wichita State University. They have set aside specific requirements of a rigorous curriculum to prepare students to enter their institutions. Generally, these requirements match Norwich High School's requirements but they also require students to take particular classes, not just in certain subject areas (for example, Chemistry or Physics is required as a science credit).
For more information: http://www.kansasregents.org/resources/PDF/1091-QualifiedAdmissions20152015AY.pdf