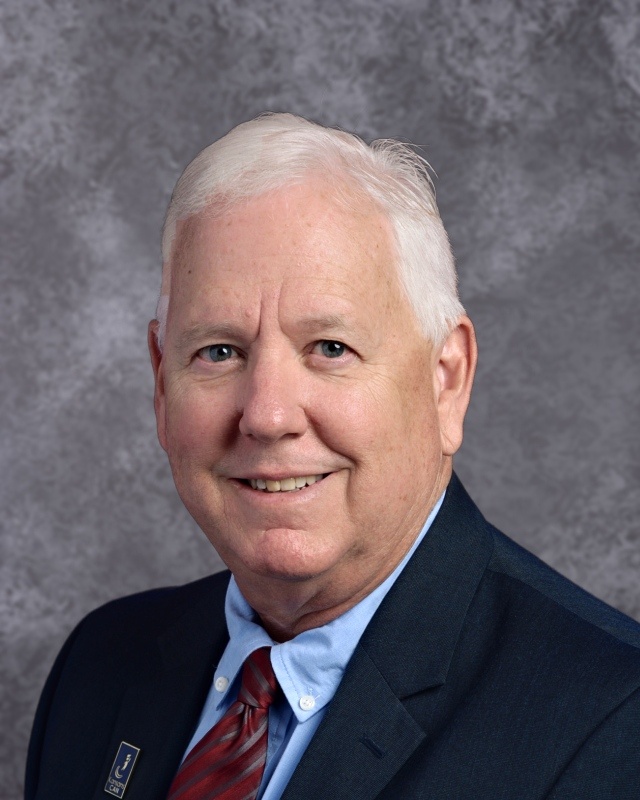 Assistant Superintendent
Max Clark
I was born and raised in Kingman. I attended Kingman Elementary, Middle (Jr. High at that time) and Kingman High School. I went to college at the University of Kansas and earned my BS in Education from there. I earned my MSEd in School Administration from Fort Hays State University and my District Leadership credentials from Wichita State University. Prior to coming home to USD 331 Kingman-Norwich, I was a principal in Greensburg, KS. I came home in 1997 as assistant principal at KHS. From there, I have served as principal at Kingman Elementary preK-5; KEMS preK-8; District Director of Curriculum; Director of Budget & Finance; Director of Federal Programs; Director of Assessments; Director of Food Services; Assistant Superintendent for Curriculum & Finance; Clerk of the Board of Education; and Interim Superintendent of Schools for two years.
Personal & Professional History
I am married to Tammy Clark who is also an educator and works in our district as principal of Norwich Middle & High School. We have four adult children. Our oldest, Ashley, graduated from KHS in 2005, KU in 2009 with a BS and from WSU in 2013 with an MS, in Speech Language Pathology. She lives in Lansing, KS and works for the Lansing School District. She is married and is the mother to both of our grandchildren. Our oldest son, Alex, graduated from Fort Hays State University. He lives in Maryland and sells real estate in the Annapolis area He was recently married. Andrew graduated from WSU and earned his Doctorate in Chiropractic and practices in Kansas City/Overland Park. Our youngest, Abby, recently graduated from KU with a degree in Economics. and lives and works in the San Francisco Bay Area.
Prior to entering school administration I taught science courses (Biology, Earth Science, General Science, Physical Science, Anatomy, Physiology) Physical Education, and Health. I coached varsity and junior high football, varsity & jr. high basketball boys' and girls' track varsity and jr. high boys' & girls, volleyball varsity, gymnastics, and swimming.
I have been a registered KSHSAA Official for 40 years and have officiated all levels of Basketball, Volleyball and Football over the years. I've also started many track meets.
I owned and operated a health & fitness center in Dodge City, KS from 1983-1989 where we specialized in fitness training, body building, power lifting cardiac rehab, exercise classes, nutrition, weight loss, kids gymnastics, dance, twirling and tanning.