Kansas Emergency Rental Assistance (KERA) team is proud to have helped another 365 Kansas families stay cozy as we approach the Thanksgiving holiday. If you're still struggling to pay rent or utilities because of a COVID hardship, please apply: kshousingcorp.org/emergency-rent…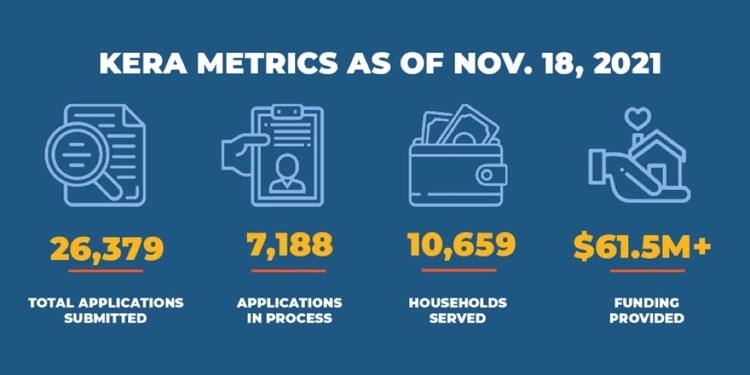 Pretty excited about both high school varsity gyms at Kingman & Norwich. Looking classy Eagles! Bring on volleyball & welcome back to the greatest kids & student athletes anywhere!! #GoEagles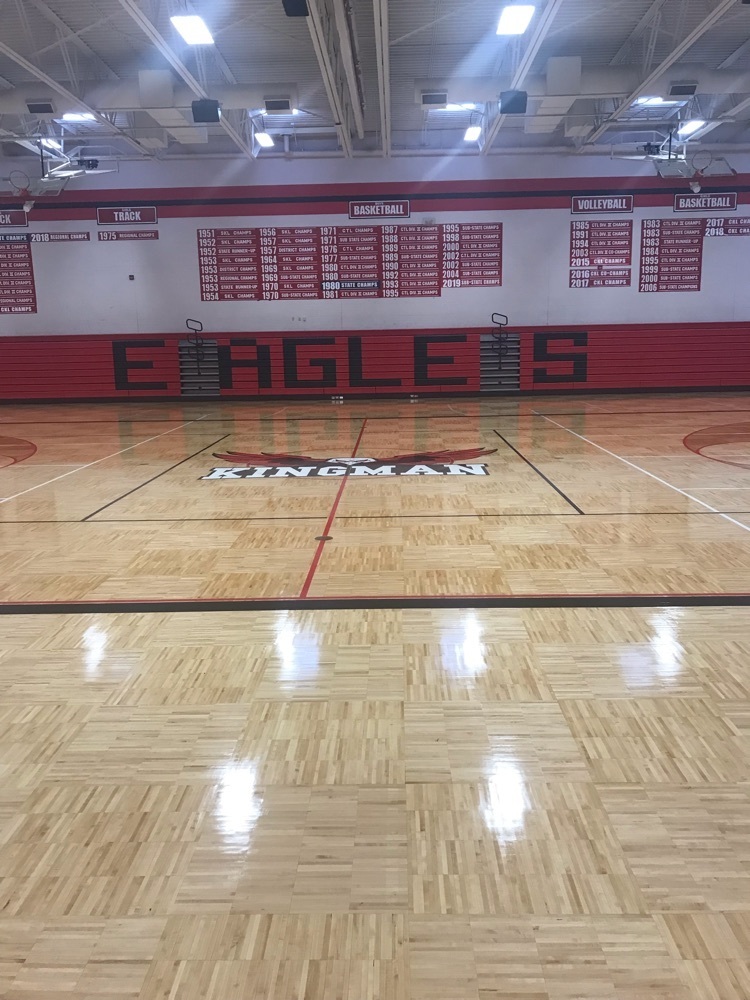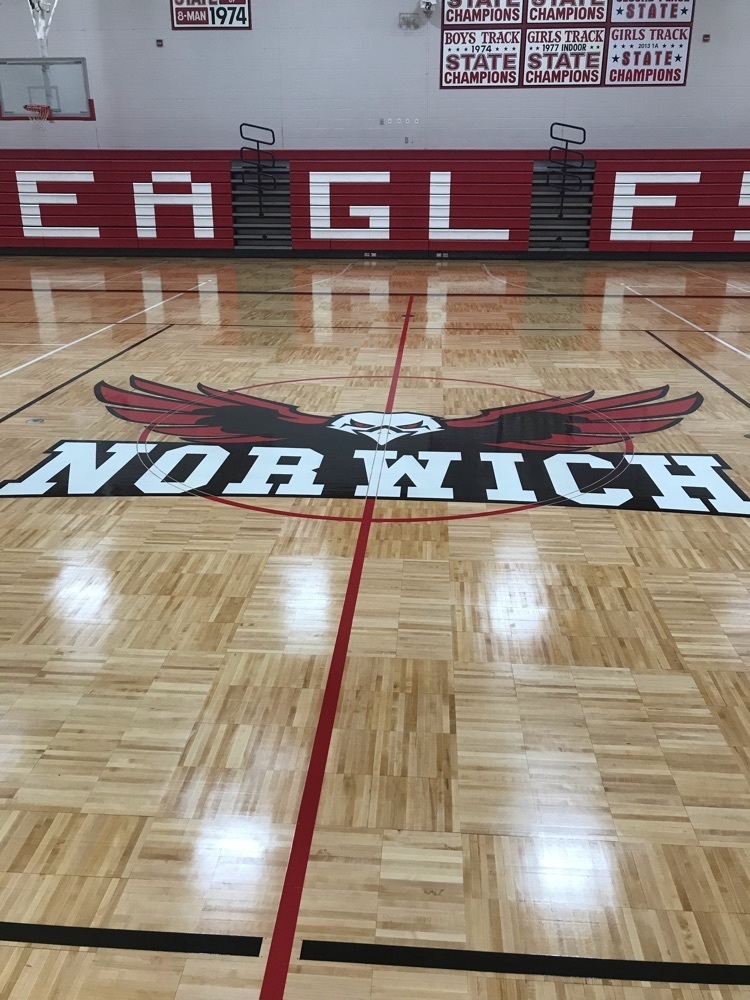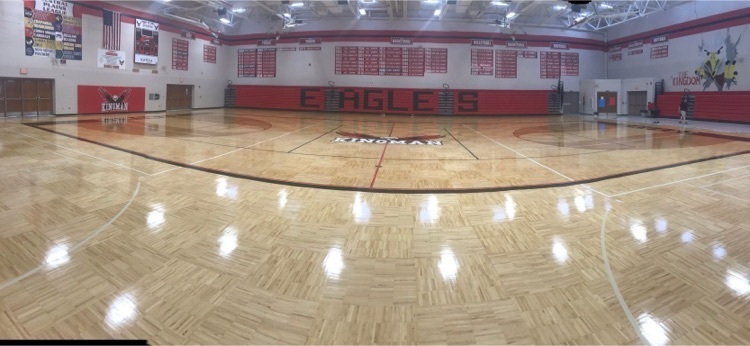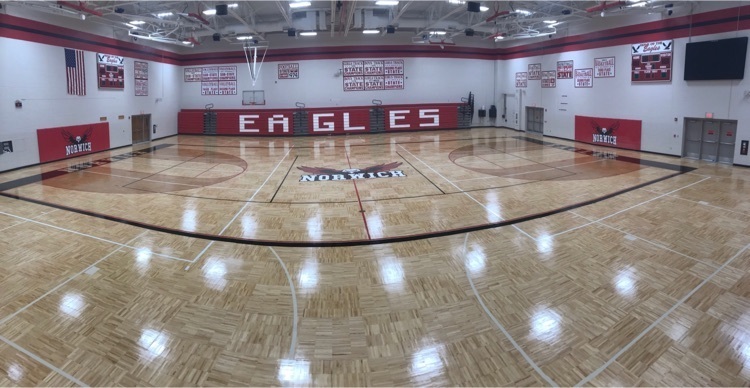 Outstanding Educational & Informational video hosted by Kingman High's own student, Sukesh Kamesh with Dr. Norman of KDHE. Worth your time if you want to learn more Facts about COVID and vaccinations. Click on Youtube Link
https://youtu.be/U8HmjD9i7ng
#EaglePride
Preparing for graduations today! KHS at 9:00 a.m. & Norwich at 3:00 p.m. Congratulations seniors! #GoEagles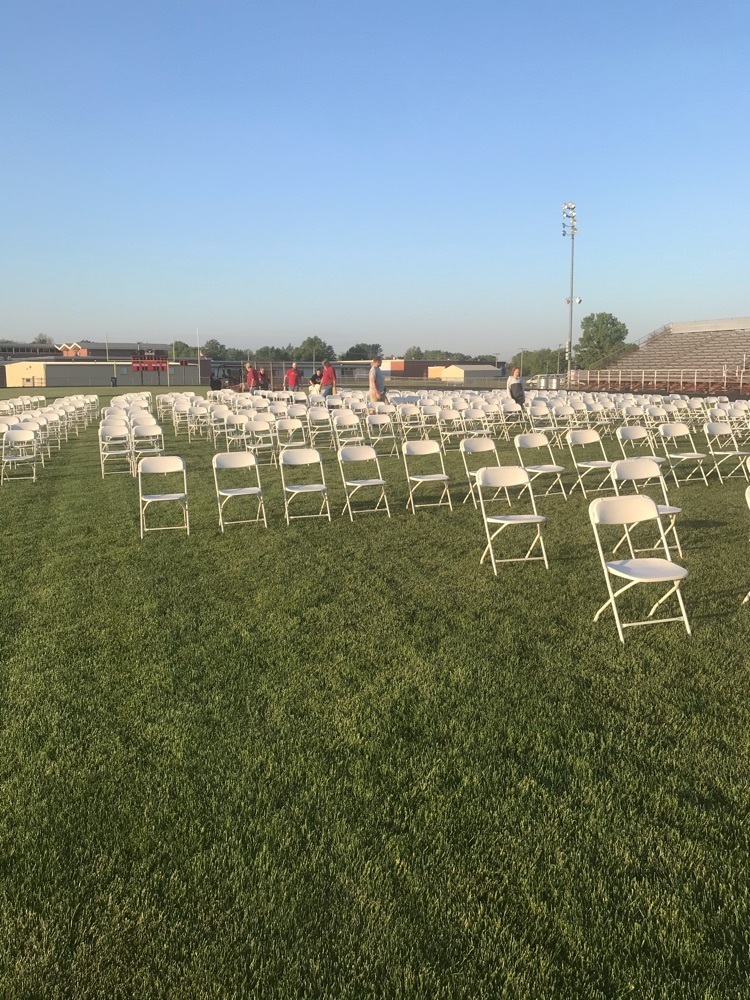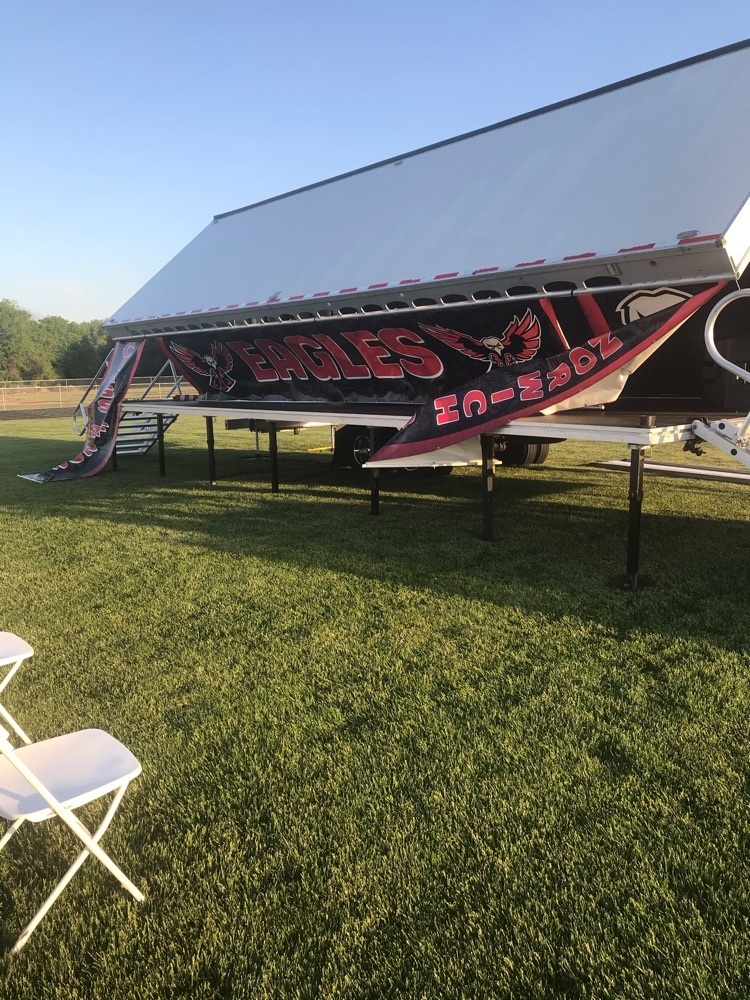 USD 331 Kingman-Norwich Eagle Family, Due to continuing improvement in the COVID Pandemic cases in the county and in the school district, we are planning a modification to our mask-wearing mitigation plan within the school building classrooms. This relaxation will begin on Monday, March 22nd. This is the Monday students return from Spring Break. The major difference in the protocols is that students will be allowed to lower their mask in the classroom IF they are seated, properly distanced and have a partition between them and others (i.e. separated behind plexiglass). Everyone will be required to put their mask back on when they move around in the classroom, are doing group work, and between classes in the halls, and elsewhere. We are not out of the pandemic. But we believe our numbers make it appropriate to move to this protocol. We want to emphasize that we will need to monitor COVID cases closely the two weeks following Spring Break due to the possibility of travel by our students and families during Spring Break. We continue to work with the Kingman County Health Department to clear the major items with them, and want to emphasize how fortunate we are to have great leadership here in Kingman County. The numbers could climb again. Certainly, as a community we are becoming a bit looser and only time will tell if that leads to a surge. So, we must be mentally prepared to return to more restrictive protocols if that becomes warranted. Students will still need to enter buildings with a mask, and masks will be universally required at passing periods and close-contact activities. Then, we will continue to use our local numbers to determine our gating status each week. Key factors considered in determining this change: • Declining Case Numbers in the County and across the state • Many teachers, staff and community members vaccinated • Masks must be worn in all other settings • Masks are only off when seated, alone and distanced in classrooms We appreciate your support.
USD 331 Kingman-Norwich Board of Education March Meeting Time has been changed to 8:00 p.m. tonight (Mar. 8) The change is because Norwich Girls' basketball team is playing the 1st round of the State Basketball Tourn game that starts at 6:00 p.m. The meeting will be streamed.
Important update for USD 331 Parents and Students: No Meals will be served on TUESDAY, Feb. 16 in USD 331 schools Due to the dangerously low temperatures forecast for tomorrow, Tuesday, February 16, 2021, the schools will NOT be serving any meals. Tuesday will still be a Remote Learning Day from home, but No Meals will be served. With negative windchills well below Zero degrees, it does not make sense to ask kids and parents to come to the school to pick up a meal. Wednesday will be a Remote Learning Day also, but, we will plan to prepare and distribute lunches on Wednesday, Feb. 17. It will still be cold outside, but the temperature is forecast to be 12 degrees at 11:30 a.m. with a windchill of +4. Please contact the office by 8:45 a.m. on Wednesday morning if you will be picking up lunches. All meals for Kingman kids will be distributed out of Kingman Elementary Cafeteria. Norwich meals should be picked up at the West entrance to the school. We apologize for any inconvenience.
To USD 331 Kingman & Norwich Parents and Students- This is both a reminder and an announcement: Remember, there will not be school on Monday, February 15, 2021 due to a Teacher Inservice Day. REMOTE LEARNING DAYS Announced: Tuesday, February 16, and Wednesday, February 17th, USD 331 schools in Kingman & Norwich will have Remote Learning Days on these two days due to the extended forecast of extremely low temperatures. At this time, practices and games will be held as scheduled next week. Lunches will be available for students on Tuesday & Wednesday. Parents will be responsible for calling the office by 8:45 a.m. to order meals. Pick the meals up from 11:30 to 12:30 each day. Kingman meals will be picked up at Kingman Elementary School cafeteria. Norwich meals will be picked up at the west door entrance. Please check our website for update information. Your child's teacher will also reach out through email as will as via scheduled virtual classes via zoom.
www.knusd331.com
Due to the current weather conditions and extreme temperatures, USD 331 Kingman-Norwich Schools will follow a Late Start schedule tomorrow, Friday February 12, 2021. School will start at 10:00 a.m. This will be a 2 hour delay. We will start school at 10:00 a.m. Buses will run 2 hours later than the normal schedule. Morning Preschool will be Cancelled No Breakfast will be served Lunch will be served at Regular Times Again, we will start school Late at 10:00 a.m. Friday, February 12th due to the weather and extreme temperatures. Please take precautions and drive safely. [This message is NOT from "United States Dollars - 331". Don't ask where that came from.... because I have no idea]
USD331 is starting school at Regular time today. KAKE News INCORRECTLY has been showing Kingman-Norwich as a Late Start this morning. We ARE starting at NORMAL Time today- Thursday Feb 11. 8:00 a.m. Start Today. Sorry for any confusion.
USD 331 schools in Kingman & Norwich will follow our Normal Schedule for the rest of this week, Thurs 2/11 & Fri 2/12. Cold temps are forecast thru next wk. Our heating systems are working hard to keep up. Kids should dress for cold weather w/extra layers worn inside.
Due to weather conditions, USD 331 schools in Kingman & Norwich will start 2 hours late, at 10:00 a.m. tomorrow, Feb. 10, 2021. Buses will run 2 hrs later than normal; No A.M. Preschool; No Breakfast. Lunch as usual. Dress warm! After school practice as normal. #GoEagles
USD 331 Kingman-Norwich will NOT have school tomorrow, Feb. 9, 2021 due to icy road conditions & extremely low wind chills. Games, practices and activities are also cancelled. Stay safe!
Tomorrow, Feb. 8, 2021 there is NO School. This has been a scheduled day off prior to Parent/Teacher Conferences over the next 2 weeks. We apologize for confusion created by our calendars on our websites & changes due to pandemic. No School Monday, Feb. 8, 2021 - Tomorrow.​
USD 331 Schools in both Kingman and Norwich will follow a LATE START Schedule, Wednesday, January 27, 2021. We will start school at 10:00 a.m. Buses will run 2 hours later than the normal schedule. Morning Preschool will be Cancelled No Breakfast will be served Lunch will be served at Regular Times Again, we will start school Late at 10:00 a.m. Wednesday, January 27th due to the weather and slick roads. Please take precautions and drive safely.
You can now watch Kingman High & Norwich High Eagle HOME basketball games for FREE through NFHSNetwork.com. IMPORTANT INSTRUCTIONS BELOW. Create an account and "follow" Kingman High School and/or Norwich High School to watch all HOME basketball games at no cost to viewer. This also includes Middle School games for both KMS & NMS. Click on this link:
https://www.nfhsnetwork.com
(You Must Create an Account but it won't cost you money.) -Do NOT Subscribe!! (that takes you to "pay wall") -IMPORTANT--- Click on the icon (white circle with "head" inside) on top right corner UNDERNEATH blue word: "SUPPORT". -You will be prompted to enter your Name, your email address, and you will create a Password. -You can then look to the right and see "Favorite". Click on that and select Kingman High or Norwich High as a favorite. (Make sure the high schools are ours, in Kansas) You do not have to mark a favorite but if you do, it will speed up finding your desired game. -Once logged in, you will see either Live Now events at your favorite or Upcoming, or On Demand (which are previous games). #GoEagles!!
USD 331 Kingman-Norwich wishes all of our students, parents, teachers, staff, & patrons a Happy New Year! 2020 is behind us. We learned much. 2021 is in front of us. We will use what we learned & be better for it. Adversity helps us develop grit, forces us to reframe our challenges & create new solutions. Resilience abounds. Together we will persevere. #GoEagles
USD 331 Kingman-Norwich Board of Education is pleased & excited to introduce our next Superintendent of Schools - Mr. Kevin Hansford. He will begin his duties July 1, 2021.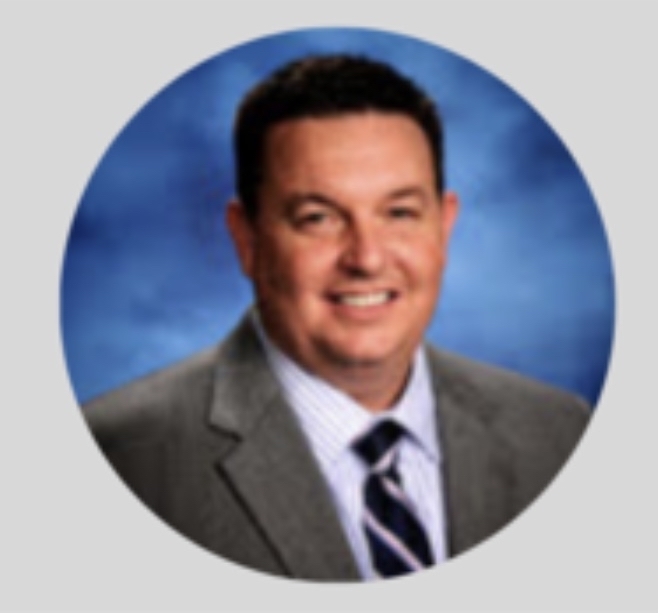 Kingman & Norwich HOME basketball games streamed on NFHS will be FREE to all from this point forward to all Eagle Fans. This is only for home games. You will need your subscription to watch Away games.